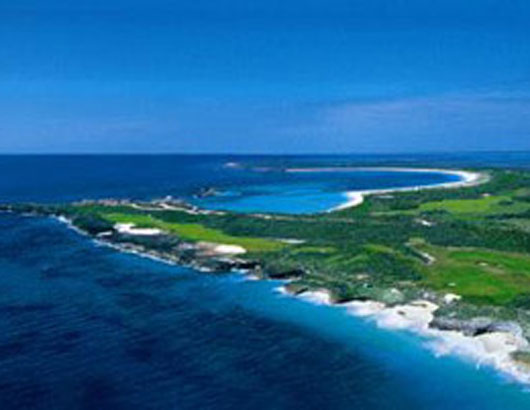 winding bay resort and golf club
CLIENT: Winding Bay Properties, LLC
Grand Abaco Island, Bahamas
The Winding Bay Resort by Winding Bay Properties, LLC was a Master Plan commission. The 140.0 acre land parcel was slated for an early 2007 completion date. This Caribbean seaside resort's design premise utilizes the 18 hole championship golf course as a central resort amenity that compliments the future 1,200 room hotel build-out, restaurant and retail district, casino and health club/sport rehabilitation/resort spa expansion and The Bluffs estate home community. The properties scenic beauty and spectacular ocean views naturally lend itself to endless development potentials in our phased master planning strategy.





msla's role: Provided Concept Master Planning services including conceptual design services for estate home platting, championship 18 hole golf course routing and layout, resort and residential roadway and circulation and main resort clubhouse, pools, water features and 1,200 key building and amenity designs.