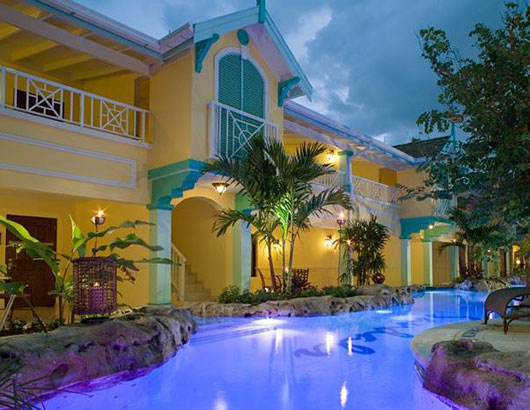 sandals royal caribbean resort & spa
CLIENT: SANDALS RESORTS INTERNATIONAL
Mahoe Bay, St. James,
Montego Bay, Jamaica, West Indies
This resort is located on the north western coastal beaches of Jamaica. The resort offers all inclusive luxury amenities to its guests including private river suites connecting a main feature pool to lagoons, rivers and private beach entry pools. The private suite beach entries allow resort guests to venture into the freshwater pools, waterfalls and lagoons that resemble natural waterways of the native Jamaican landscape at the footsteps of their rooms and individual patio areas.





msla's role: Provided preliminary concept design, site planning, detailed design development, landscape and themed development of pools, water features, and landscape area development including waterfalls, site furnishings, hardscape paving, site walls, fences, privacy screens and ornamental pots, specialty uplight/accent and site lighting. MSLA worked with SRI and the architectural design team leader for all site work during design development through to construction implementation.