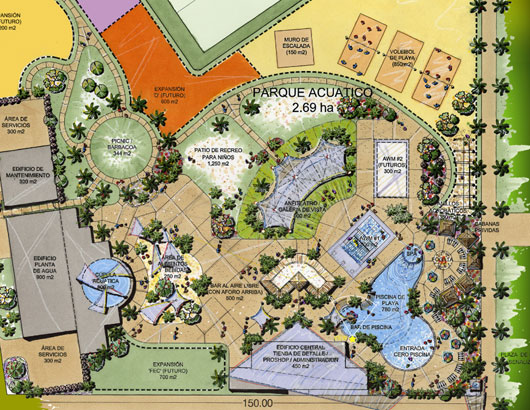 sur plaza water sports park
CLIENT: Sur Plaza Dev./American Wave Machine
Lima, Peru, South America
This premiere mixed-use shopping development boasts great shopping, dinning, theatre entertainment , family entertainment zone and extreme watersports park. In late 2009 Sur Plaza/AWM solicited the overall Master Plan of the E-Zone and site detailed Concept Design for the Extreme Water Sports Park. The goal was to create a 2.69 hec. highly themed dry and wet extreme sports environment concepts for the development parcel in Lima, Peru. The theme was developed around the popular surf and beach play zones of Huntington and Venice beaches of sunny southern California.





msla's role: MSLA provided master planning, concept/themed development, and landscape architecture and re-development enhancements for this project. Full bidding assistance, ride and attraction procurement, and construction administration/observation services were provided.